---
The last couple of shows including the Netherland show, have been a blast!
See you guys in Hagen @ Kultopia this Friday!
Rock ON!!!
---
Moritzberg was a blast!
WEite Wege, die es aber Wert waren!
Rock On!
BJ
---
Bochum Total was incredible!!!
Tnank you all!!!
---
Our first music video! Check it out!!!
---
Hey Ya!!! Minitour!!! Well, kinda...
04.05.16 Ruhrflair Preround, Schwerte
05.05.16 Bevrijdingensfestival, heerlen (NL)
07.05.16 Campus Ruhrcomer, Dortmund
Help us, celebrating those shows!
Rock On!
BJ
---
We are playing at Bochum Total this summer!!! We are so stoked and excited about it!
Wir spielen dieses Jahr auf Bochum Total!!! Wir sind so baff und vorfreudig!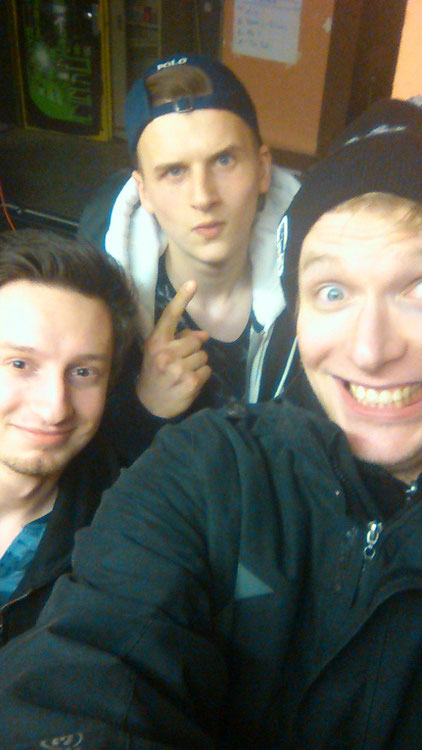 ---
HEY Y'ALL! Watch this unplugged live video with our new interpretation of our song "Keybored"!
HEY ZUSAMMEN! Guckt euch unser akkustik live video mit einer neuinterpretation unseres songs "Keybored"!
---
We created our first music video with live impressions from our shows! Take a look at it!
Wir haben unser erstes musik video mit live impressionen kreiert! Schaut es euch an!
---
The Video featuring us in the WDR is finally here for you to see! See the Video below!
Das Video mit uns im WDR ist endlich da! Seht unten das Video an!
ROCK ON!
BJ
---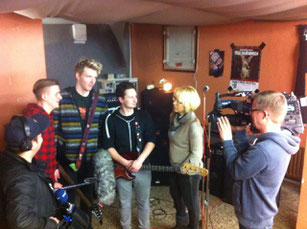 Interview with the WDR!
We don't know how they will edit it, but we had a great time!
Interview mit dem WDR!
Mal schauen, wie es geschnitten wird, aber wir hatten Spaß!
---
Hey guys!
We need your help! We are participating in a voting for an open Air Festival.
It would be really nice, if you could take your time and vote for us by liking our picture in the link below! :-)
Hey Jellies!
Wir nehmen an einem Voting für ein Open Air Festival teil und brauchen eure Hilfe!
Es wäre echt super, wenn ihr euch kurz Zeit nehmen könntet und unser Bild in dem Link liken könntet! :-)
Thank YOU!!!
Rock On!
BJ
---
On Friday night, we opened for captain Disko in Witten!
It was Awesome and totally energetic!
Thanks a lot!
Am Freitag Abend haben wir in witten für Captain Disko eröffnet!
Es war geil und total energetisch!
Danke Vielmals dafür!
---
Listen to our accoustic Radio Session @Radio L'Unico!
Hört euch unsere akkustik Session bei Radio L'unico an!
---
Sleepy DOgs is out now!
hol dir deine eigene Ausgabe der EP am besten zusammen mit einem Handgemalten T-Shirt!
Und ganz nebenbei spielen wir am 29.01.16 als vorband von Captain Disko in Witten! Wir freuen uns wie irre darauf!
Rock On!
BJ
---
Das Mastertape ist da! Jetzt wird produziert und der optische Feinschliff vollzogen!
11.12.2015--- WE are coming!!
Rock on!
BJ
---
Bald erscheint unsere neue EP "SLEEPY DOGS" ! Dazu gibt es ein Release-Konzert am 11.12.15 im Rockpalast (Matrix) Bochum.
Schaut euch auch mal unter Videos unser Teaser an!!
Rock on!
BJ
---
Wir freuen uns euch unsere neue Heimat präsentieren zu können!
Schaut mal rum und macht es zur täglichen routine ;D !

Rock On!
Broccoli Jelly